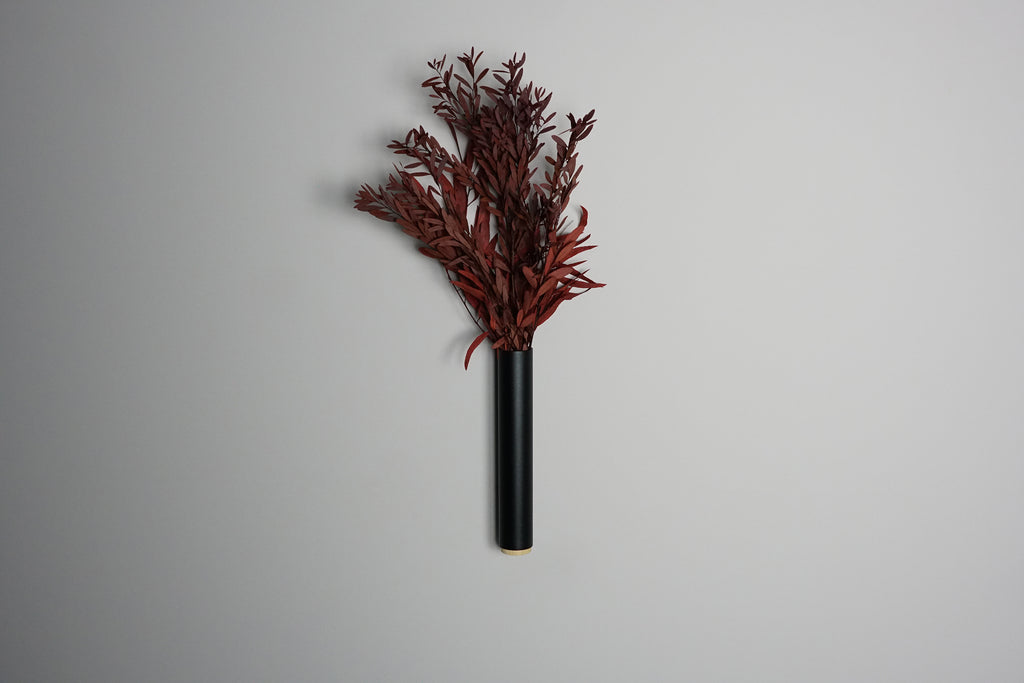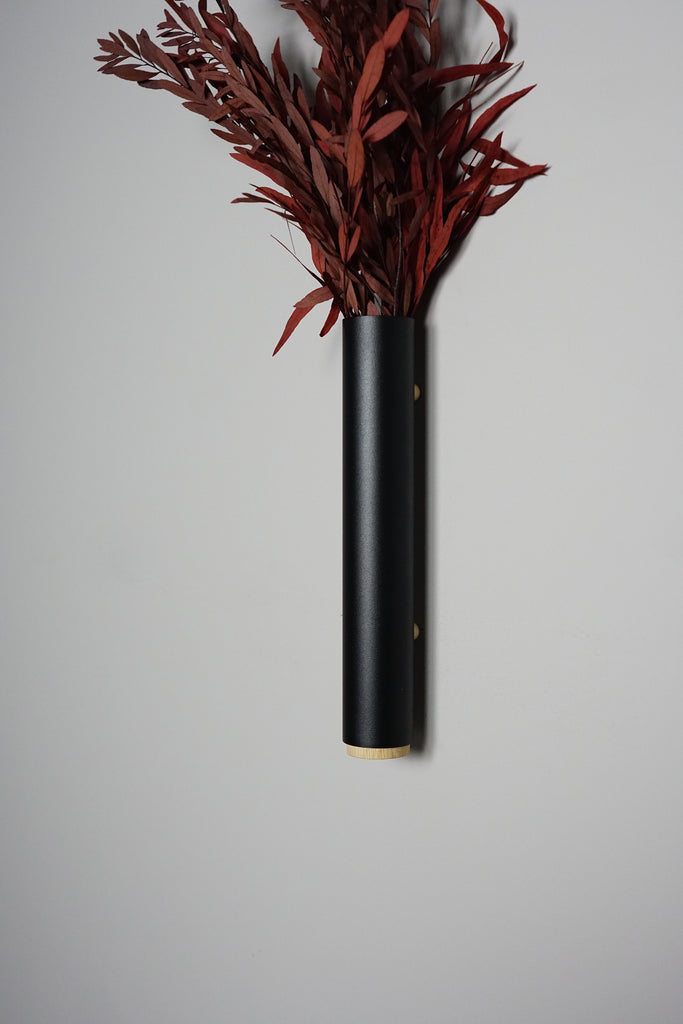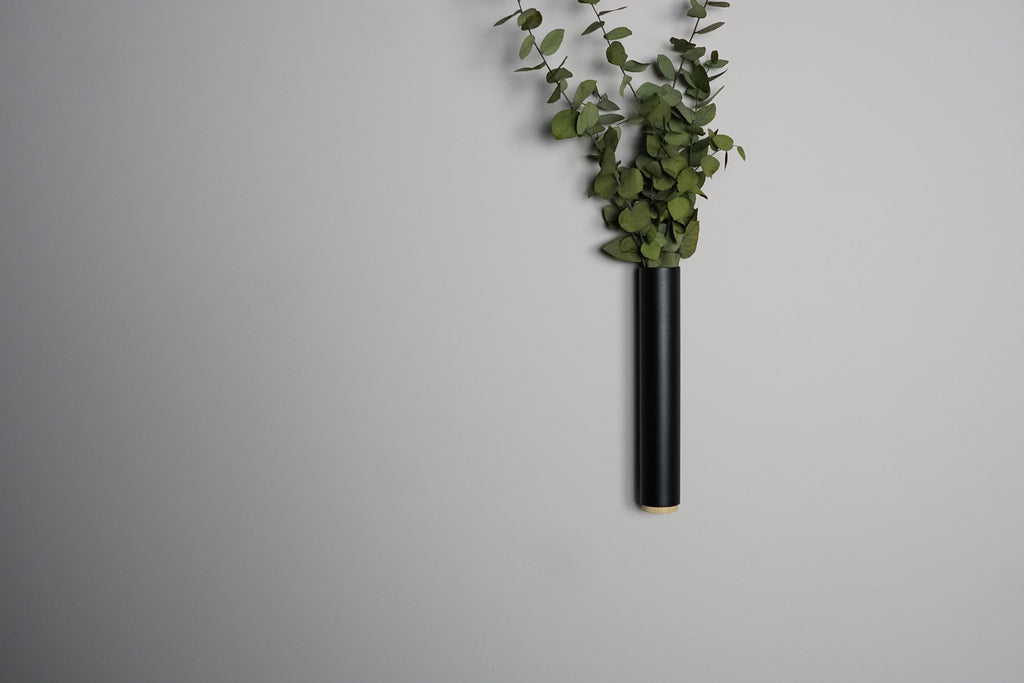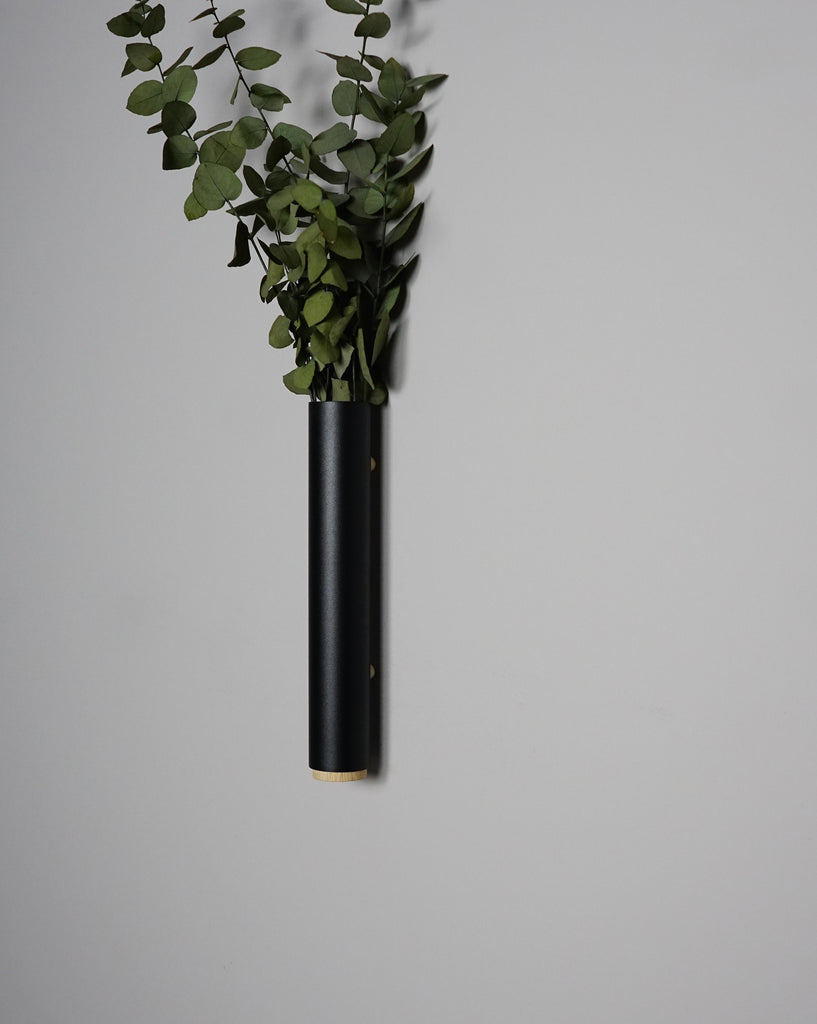 $40.00
$0.00
VENTURE DESIGNS WALL VASE
Venture Designs Wall Vase
Our elegant and sophisticated wall vases are perfect for displaying beautifully preserved flowers and plants. The timeless design of the wall vase complements a number of spaces and interiors adding a sense of peace and tranquillity to the surroundings. The use of persevered plants allows one to adjust with the seasons and enables the freedom to create. 
Our wall vases are made from 38mm erw laser cut tube which features two key hole slots 130mm apart for ease of hanging. After we have debured edges from the tube these are then primed and powder coated in our classic scratch resistant matt texture finish in black. These wall vases also feature sustainably sourced European oak dowel which is used to cap the bottom which are then secured in place with a small screw on the rear. We also supply screws for hanging as well as wooden spaces to allow the vase to sit off the wall.
*Please note that the preserved plants are not included and that this is not a watertight design and should only be used for preserved/dried plants and flowers only. 
Made in: Kent, England
Made of: Powder Coated Steel & Oak
Size: 230mm long x 38mm diameter