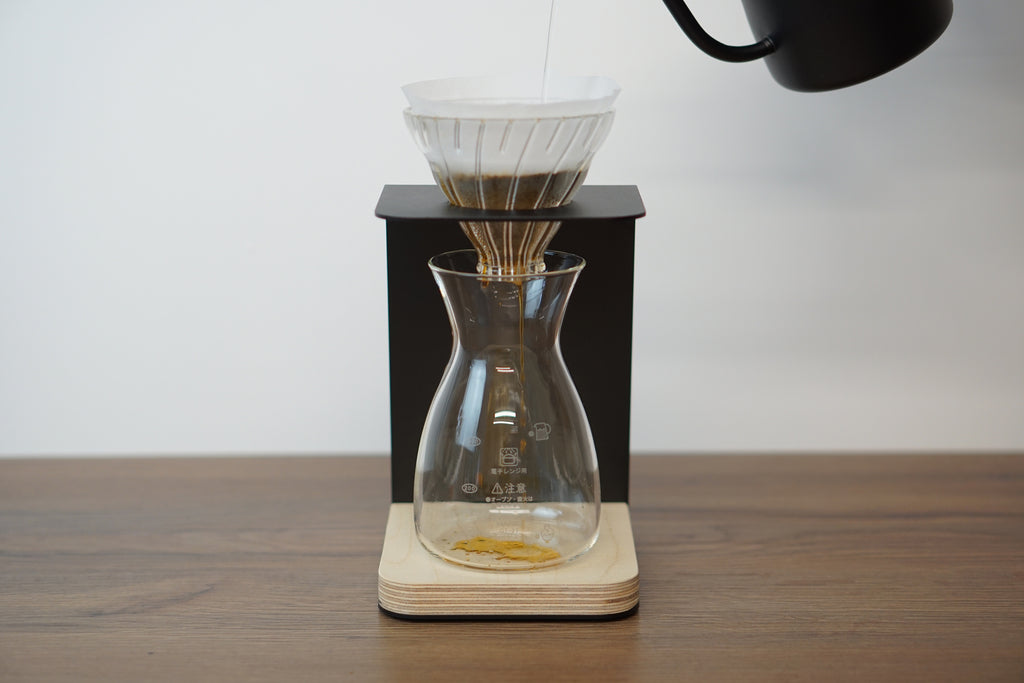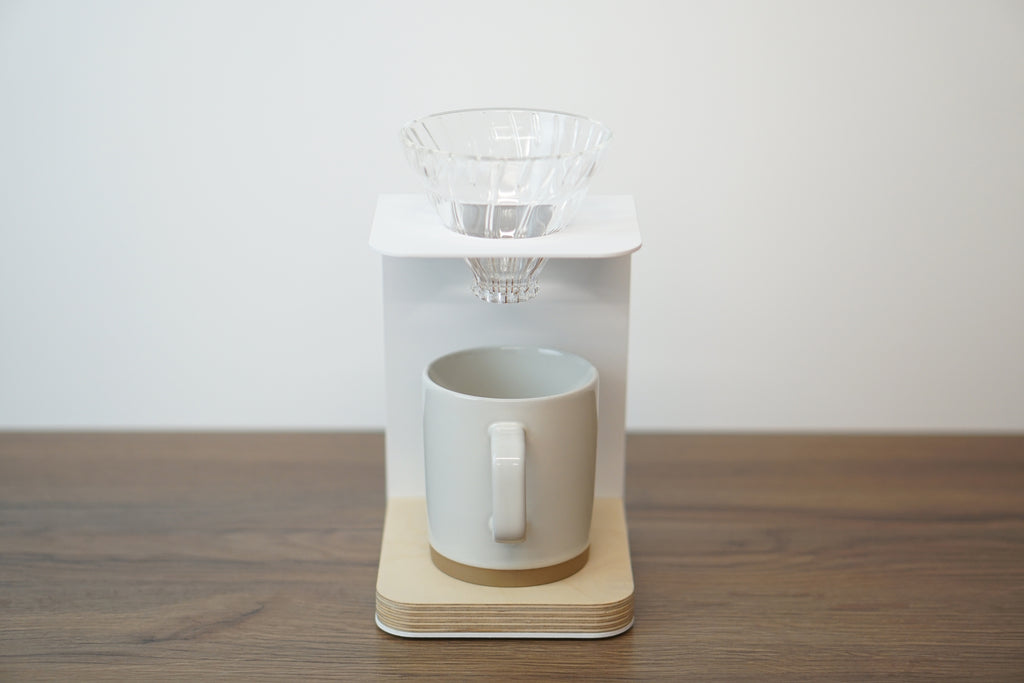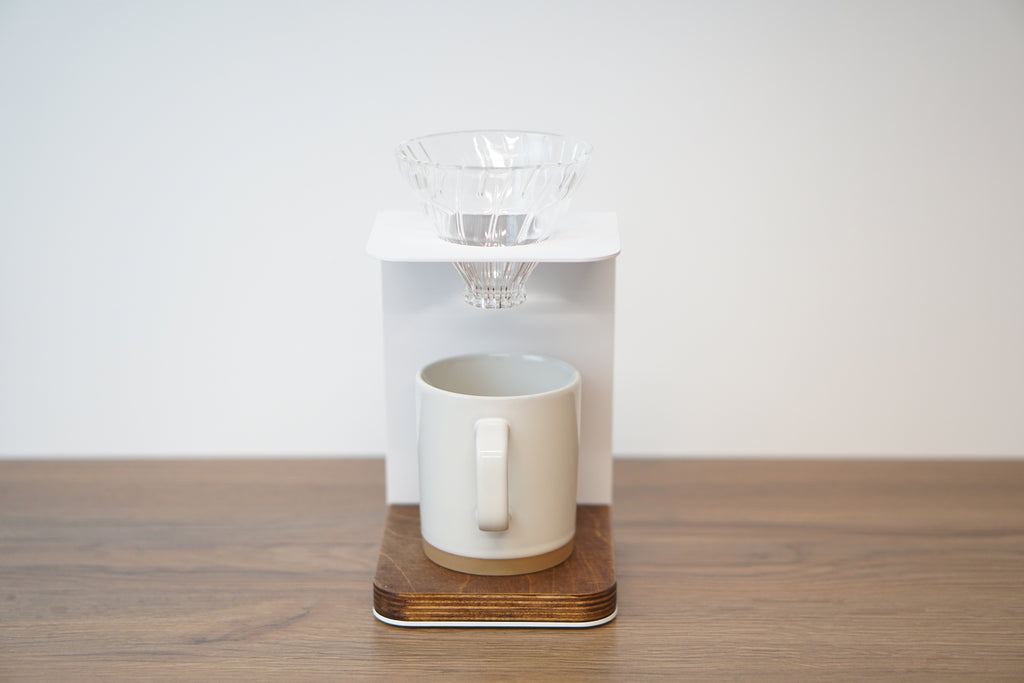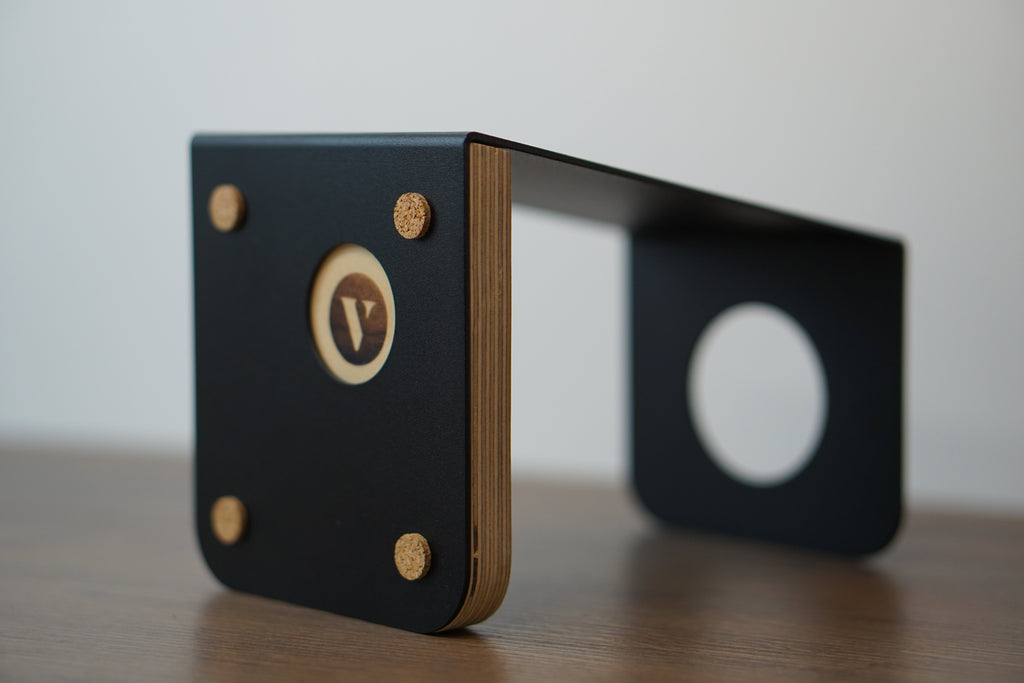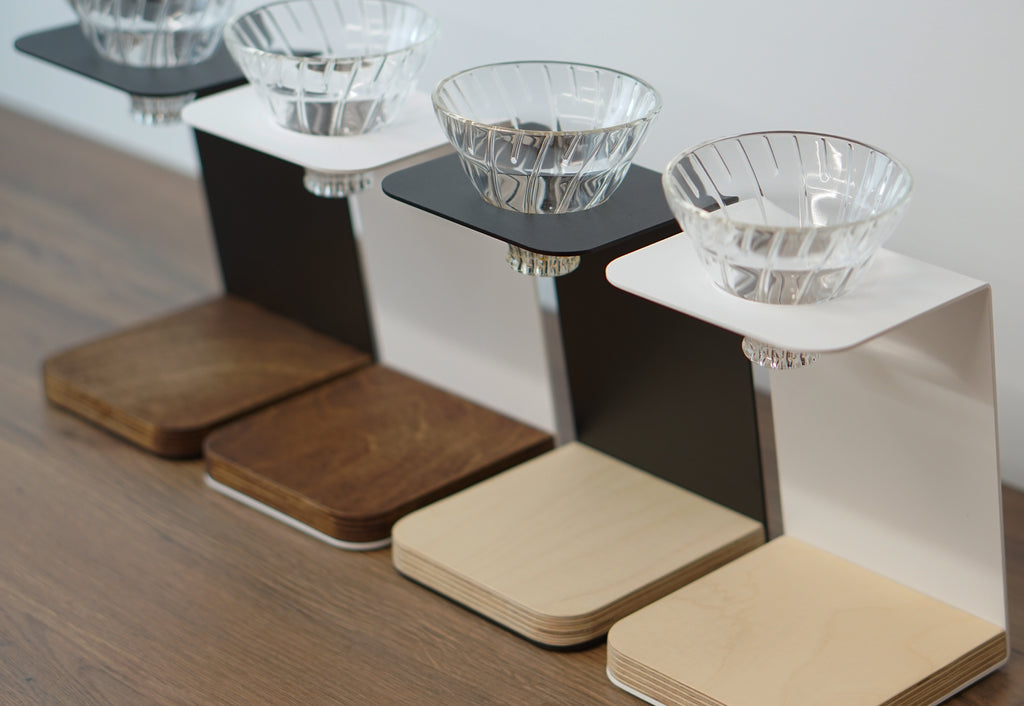 $83.00
$0.00
VENTURE DESIGNS POUR OVER STAND
Perhaps the simplest and cleanest way to draw out coffee's very best qualities. The pour over a elegant method, producing something that's both delicate and complex. Our pour over stand is the perfect companion for brewing truly great tasting coffee for one to two people and comes in a number of finishing options.
We strongly believe that the pour over is the best way to brew. We designed the pour over stand to be functional for everyday use and to look sleek on top of the kitchen counter top. We designed this to utilise the Hario V-01 glass drippers (as pictured) our hole size measure fifty five millimetres which will also cater for other drippers too. We have also designed this to work alongside various scales but more particularly the Hario V60 and Acaia pearl scales.
Our Venture Designs Pour over stand is made from laser cut aluminium which is then deburred and keyed to take away any sharp bits it is then folded and prepped for powder coating in our scratch resistant texture either in the matte black or matte white. We then sand and brand our machined birch plywood bases and then apply a total four coats of stains. We begin with two coats of a base oil so it keeps our ply water tight from spills and splashes, we then follow with two coats of our chosen tinted hard wax oil which also boasts great qualities. its a lengthy process but just as qaulity coffee takes close attention and time so do our thoughtful designs. We then assemble each pour over to your finish demands.
*Please note that the unit cost is for one pour over stand, bag and brew guide, and optional glass dripper*

Made in: Kent, England
Made of: Powder coated Aluminum & Birch Plywood
Size: 120mm wide x 130mm deep x 180mm high